The only achievement of Muslims is to cut and mutilate genitals of all babies and girls
Violence, Killing, Beheading, Mutilation is part of Muslim religion and culture.




Female genital mutilation cannot be defended as part of Islam
Ken Livingstone is wrong to describe Yusuf al-Qaradawi as a leading progressive in the Muslim world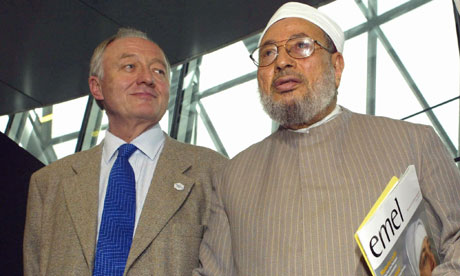 But not only is Type IIa FGM far from anatomically equivalent to male circumcision, there are absolutely no health benefits for its subject. According to WHO, if male circumcision is carried out professionally in hygienic conditions it "has significant health benefits that outweigh the very low risk of complications".
How is it that two people who claim to be leftists – a term I would also apply to myself – are defending a man who advocates one of the most violently patriarchal acts imaginable, FGM, by downplaying the regressiveness of his views? And how can they possibly reconcile this with their claimed leftwing values?
By suggesting that Qaradawi and his pro-FGM views are progressive relative to those of other Muslims, these so-called leftists are unwittingly mirroring the anti-Muslim bigotry of people such as Pamela Geller, Geert Wilders and others who suggest that all Muslims are inherently violent, misogynistic and backwards and therefore we shouldn't expect anything better from them than support for mutilating the genitalia of female offspring.
"Female genital mutilation has no known health benefits. On the contrary, it is known to be harmful to girls and women in many ways."
FGM of any kind is unacceptable. No leftist should be making excuses for its advocates, nor should they be whitewashing it as "anatomically analogous" to male circumcision. Instead, we should be leading the charge against this most brutal example of patriarchy and all those who support it.